What Records Must a Semitruck Driver Keep
After the accident report, one of the most important pieces of evidence following a semi-truck accident is the various records contained within the vehicle. In the past, our attorneys have had to sort through records scattered throughout the desert, underneath tires, and soaked and soiled with post-accident debris. However, today, many records are kept electronically.
Sorting through the records that are available after a truck accident can provide an invaluable amount of detail on how the semi-truck accident occurred, as well as the steps that were taken, the rules that were violated and the failures to take action that occurred well before any impact. Federal and state laws require semi-truck drivers to keep many different records of their activities that could prove useful during a truck accident claim.
49 CFR 396.11 – Driver Vehicle Inspection Report
One of the most significant reports that must be prepared and maintained by a semi-truck driver is the Vehicle Inspection Report. Such reports are detailed, encompassing and must be prepared daily. These reports must cover at a minimum: brakes, trailer brake connects, parking brakes, steering mechanisms, lighting devices, tires, horns, windshield wipers, rearview mirrors, coupling devices, wheels, rims and emergency equipment.
Once these items have been inspected, the report must be prepared. In the event any defect or deficiency is discovered, it must be reported. In addition, trucking companies are required to fill out a more detailed Annual Vehicle Inspection Report. These reports require motor carriers to inspect every aspect of the truck, including the frame, tires, windshield wipers, exhaust system, brake system, fuel system, suspension and steering mechanism. Ignoring fleet inspection requirements can result in trucks that are unfit for operation and break down in transit.
49 CFR 395.8(a) – Electronic Logging Devices (Duty Status Records)
Many records that truck drivers are required to maintain have now gone digital or electronic. Part 395 of the federal trucking regulations requires truck drivers to use electronic logging devices, also known as ELDs. This law requires truck drivers to record their duty status for each 24-hour period by installing and using an ELD as of December 18, 2017. An ELD is an onboard recording device that automatically documents the driver's duty status.
There are some situations, however, where a motor carrier may require a driver to manually record his or her duty status rather than using an ELD. Electronic and manual driver logging devices can help determine if a truck driver surpassed his or her hours-of-service regulations at the time of an accident. This could point to truck driver fatigue as a potential cause of the crash.
49 CFR Part 391.51 – Driver Qualification File (Personnel Files)
Truck drivers are not the only ones that must maintain records and logs. The trucking company or motor carrier itself also has a long list of federal laws that require the carrier to maintain specific records associated with fleet vehicles, truck operators, cargo and many other elements of daily operations. This includes maintaining a driver qualification file and performance records for each driver.
According to federal law, each motor carrier must keep the driver's application for employment, a copy of the driver's motor vehicle record, a certificate of the driver's road test, a copy of the driver's CDL, notes related to the annual required review of the driver's driving record, the Medical Examiner's Certificate and the Skill Performance Evaluation Certificate. The motor carrier must keep these records for as long as the driver is employed by the motor carrier and three years thereafter.
49 CFR Part 379 – Preservation of Records
Motor carriers must maintain many records and files, often for several years. The goal of these federal requirements is to make sure that the trucking company and its employees are obeying all required rules and regulations. It also creates a long record of trucking company compliance history that can be checked to search for issues after a truck accident.
Some of the documents and records that must be maintained by a motor carrier are:
The company's operating authority
DOT number and proof of insurance
Permits for handling hazardous materials
Driver training and employment records
Truck driver drug and alcohol test records
Truck ownership records
Vehicle maintenance and repair reports
Truck inspection schedules
Dispatch and trip records
Cargo manifests
Bills of lading (BOL)
Driver expense receipts
Payroll records
Trucking companies are required to protect, retain and store these records for a specific number of years before they can be discarded. After a truck accident, these records can help pinpoint where and when something went wrong. Proof of a lapse in truck maintenance or driver training, for example, could point to the motor carrier's liability for a crash.
How to Access Truck Driver and Company Records After an Accident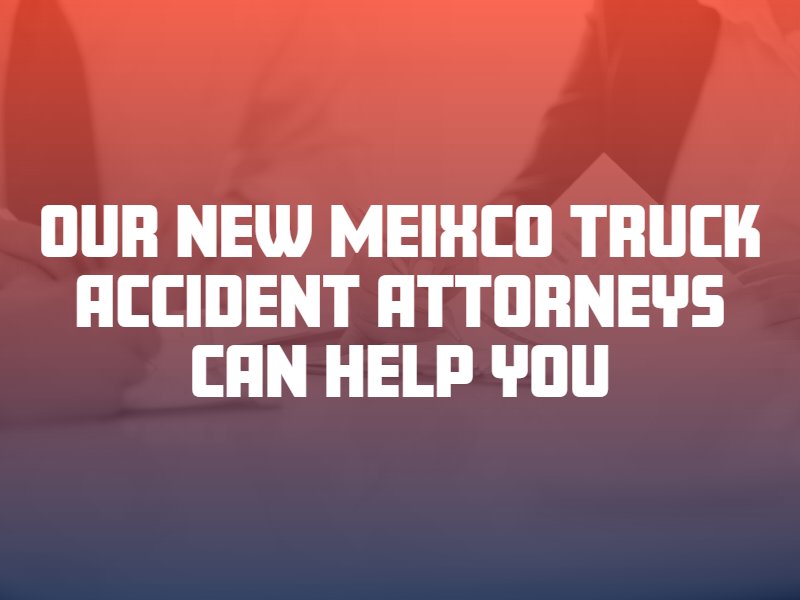 If you get injured in a truck accident in New Mexico, contact an attorney to help you access, preserve and collect key records that may play a role in proving your case. Your attorney can obtain records from the truck's black box, the motor carrier, the truck driver, electronic logging devices, cell phone companies, employment records, medical providers and many other sources to help build your case.