Specific Questions to Ask When Hiring a Truck Accident Lawyer
No lawyer can truly know everything there is to know about truck accident cases. Many cases are unique and involve facts that, no matter how many prior truck accident cases a lawyer has handled, are in some way new or distinct. However, there is a common thread to most truck accident cases in which prior experience plays a crucial role in future success.
When deciding which lawyer to hire for your semi-truck accident case, you want to prepare questions that will allow you to get to know the lawyer and determine if he or she has the experience and ability to successfully handle your claim. A client would be wise to ask a prospective truck accident lawyer some if not all of the following questions.
Do I Have a Case?
One of the first and most basic questions to ask your attorney is whether you have a case. The initial case evaluation is not only to determine if the lawyer is a good fit but to find out if your truck accident lawsuit is worth the effort. If you only suffered minor injuries, for instance, filing a lawsuit may not be worth the time or money. However, if you or a loved one suffered serious or catastrophic injuries, a lawsuit may be the best way to recover the financial compensation that you deserve.
Tell your story to the attorney and explain what happened during the truck accident. Give details such as who was involved and what the doctor has said about your injuries. Discuss the length of time that has passed since the date of the truck accident, as well; you only have three years to file a truck accident claim in New Mexico before the statute of limitations expires. The attorney you are consulting with can tell you if your case has merit and whether pursuing a lawsuit is the right route for you.
How Many Similar Cases Have They Handled in the Past?
Because no two cases are exactly alike and there are always subtle differences, it is highly unlikely that one truck accident lawyer has handled a case that is exactly like another. However, despite subtle differences, it is important to select an attorney who has experienced firsthand the nuances of truck accident litigation.
Specifically, a client will be better served if their attorney has been through the process previously and is aware of what to expect. Our truck accident lawyers have handled numerous semi-truck cases, ranging from multivehicle to single-vehicle accidents. We have associated with various experts, when necessary, to strengthen a case or make it less vulnerable to attack. Having gone through the process on many different occasions helps us anticipate not only what we believe is necessary to pursue the case, but also what the other side is likely to do in challenging it.
What Is Their Track Record of Success With Truck Accident Cases?
Ask to see some of the law firm's previous truck accident case results to verify that they have what it takes to successfully resolve your case. Although past results do not guarantee future wins, a track record of success can show you that the attorney knows how these cases work, how to go up against trucking companies and how to achieve positive case results.
At The Fine Law Firm, we have obtained outstanding results for past clients through our hard work and diligent representation. This includes a $5.5 million personal injury settlement, a $2.2 million truck accident settlement and a $2 million settlement for a highway defect. We also have plenty of five-star reviews and positive testimonials that demonstrate our client satisfaction.
Do They Have the Capacity to Take the Case?
Even if the lawyer seems like a good fit for your truck accident claim, he or she may not currently have the time to dedicate to a new case. You do not want to end up at a mill-type law firm that accepts every case that comes its way and assigns them to assistants and paralegals rather than lead attorneys. These law firms are often too busy to truly listen to and take care of their clients.
There is a direct correlation between how much your attorney puts into your case and the value of its outcome. Don't be afraid to ask what the attorney's caseload looks like and how much time and energy he or she has to devote to your case. Make sure the attorney currently has the capacity to give your case individual time and attention. If you don't feel comfortable with the attorney's answer or feel that he or she will be impossible to get in touch with, don't be afraid to keep looking.
How Will the Lawyer Get Paid, and Will the Fees Go Up?
Fully understanding the attorney's fee is important in any case, and definitely true in truck accident cases. The lawyer's fee is a crucial ingredient in determining what a client will recover when the case is resolved. Some attorneys write their contracts in a way that allows for the attorney's fee to increase as a case progresses. As a result, when a lawyer is hired, the fee may be 40%; however, by the time the case is resolved, it may be closer to 50%.
Understanding the fee agreement early is helpful for a truck accident victim, not only to hire the attorney, but to know what to expect as the case moves forward. The attorneys at the Fine Law Firm do not charge fees this way. Instead, the fee at the beginning of the case is the same as the fee at the end.
What Does it Mean When a Lawyer Works on a Contingency Fee Basis?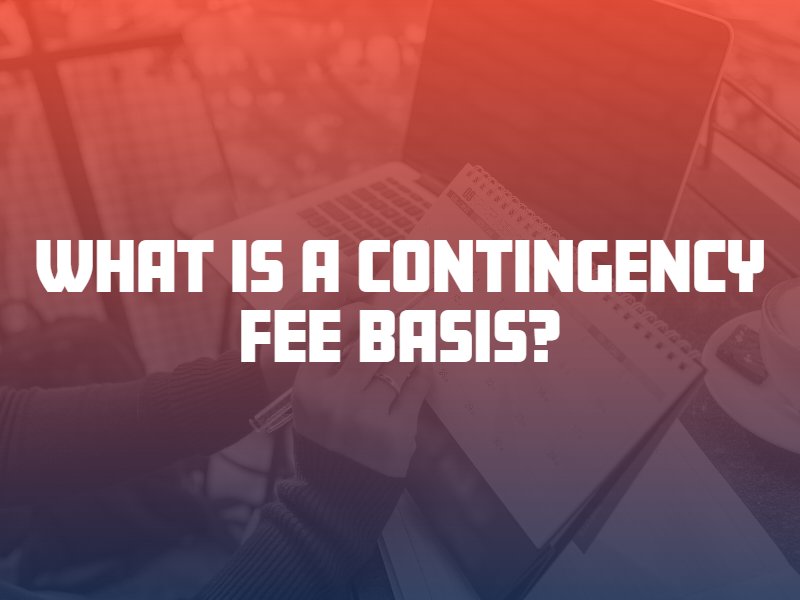 At The Fine Law Firm, we accept truck accident cases on a contingency fee basis. At our law firm, this means our clients pay $0 until and unless we are successful in recovering money for their case. If you find an attorney who accepts cases on a contingency fee basis, don't be afraid to ask exactly what this means.
Here's a brief explanation of how we charge our fees at The Fine Law Firm:
You will pay us $0 upfront to begin your case. We don't charge a retainer fee.
You will only pay if we successfully secure a settlement or jury verdict for your truck accident claim.
If we don't win your case, you won't pay a dime for the work that we've already done – guaranteed.
If your case is successful, we will deduct our fee directly from the total amount secured using a reasonable percentage rate.
We will agree upon a percentage with you ahead of time. This rate will not change or increase the longer it takes to resolve your case.
Our percentages are never more than one-third or 33.33%; this is significantly less than the 40-50% that many law firms are now charging.
If our fee exceeds your financial recovery, we will automatically refund the fee to you – even if this means giving you 100% of our fee to make sure that you recover more than we do.
We are also proud to offer fee reductions to active duty military members, first responders and for cases involving injured children. We don't nickel and dime our clients. We are here to help them get back on their feet and find relief from their traumatic truck accidents.
Does the Lawyer Anticipate the Need to Associate With Other Lawyers or Law Firms?
Some lawyers will do everything they can to get hired. They may tell the client what they think will help with that process and leave out important details. The same is true for many lawyers handling truck accident cases. Occasionally, shortly after these lawyers are hired for a semi-truck accident case, their first step is to call an experienced truck accident lawyer and share the fee.
Although there may not be anything legally or ethically wrong with such a process, it is again wise for a client to know exactly who will be handling the case as it progresses and whether or not the lawyer they hire at the beginning of the truck accident case is in fact the one who will be doing the majority of the work.
Will My Truck Accident Case Have to Go to Trial?
The vast majority of personal injury claims don't have to go to trial. Instead, they are resolved with insurance settlements. However, commercial trucking accident cases can be complex. Ask the law firm if they believe your truck accident case will have to go to trial to reach a fair conclusion. This might be the case if you have catastrophic injuries or if the insurance company has already given you trouble, such as by denying your claim or devaluing your losses. If so, make sure the attorney that you hire has trial capabilities.
Can Truck Accident Lawyers Handle Accidents Even if They Occurred in Other States?
The majority of the truck accident cases that the Fine Law Firm handles are within the state of New Mexico. However, we have also been involved in cases throughout the region and litigation all over the country. Part of this is because truck accident cases often involve parties from all over the nation.
Various court rules and requirements may allow for attorneys from one state to file and pursue a case in another state. Any time there appears to be an issue of whether a lawsuit will be filed within the same state or where the attorney's primary office is located, it is wise for a client to find out if there are any barriers or requirements that must be satisfied before a lawsuit can be filed.
Will it Be Necessary to Hire Any Truck Accident Experts, and If So, Who Would You Recommend?
Asking a truck accident lawyer about whether or not expert witnesses would be necessary can oftentimes provide a good indication of how experienced the lawyer is. Admittedly, it may not be possible for a truck accident lawyer to provide the exact name of the expert that will be used, but he or she should be able to give a good indication of what type of expert might be necessary and who would be contacted to begin the selection process.
It is also helpful to know if an attorney believes an expert will be necessary to gauge how far the lawyer is willing to go to pursue the case. Common experts used in truck accident cases include accident reconstructionists, commercial drivers, life care planners, economists and numerous medical practitioners.
How Much Do They Think the Case Is Worth?
While this is a good question to ask, know that the answer isn't always simple. It is a red flag if a truck accident attorney immediately guarantees you a specific amount. No lawyer can guarantee positive results – nor should they. Instead, your lawyer should give you an educated guess as to what you may be able to receive for your case after carefully analyzing the facts.
Case value depends on several variables, such as:
The extent of your injuries
Whether someone suffered catastrophic injuries or passed away in the accident
The willingness of the trucking company to negotiate
The number of parties involved
The limits on the defendant's insurance policy
The attorney should not give you an exact dollar amount but can offer a potential case value based on the circumstances. Having at least a general idea of how much your truck accident case is worth can help you proceed with insurance company negotiations. It can prevent you from accepting a fast settlement from an insurance company that doesn't come close to the amount that you deserve.
What Is Their Policy on Communicating With Clients?
Ask the attorney about his or her communication policy with clients. You don't want to struggle to get in touch with your lawyer or be left in the dark about your case. You've already been through enough as a truck accident victim; your lawyer should engage in frequent and open communication with you to ease your mind and answer your questions along the way.
Ask questions such as what the best way is to communicate with the attorney and how soon you should expect a response. Inquire about how frequently you will be updated about the progress of your truck accident case. Find an attorney that makes you feel confident in contacting him or her as much as you need to throughout the legal process.
Is There Anything I Should Be Doing to Help My Case?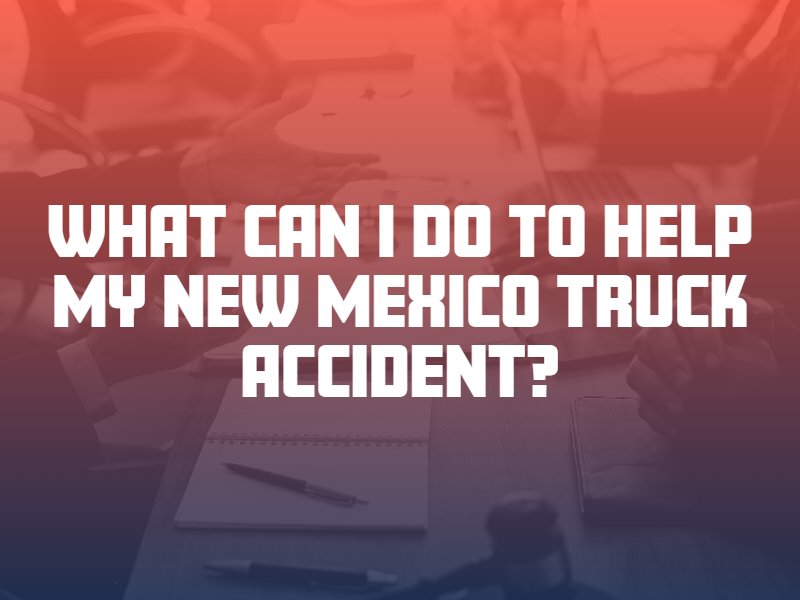 Many clients don't realize that they can do things to help their own cases even before they hire an attorney. While you shouldn't feel pressured to do the lion's share of the work on your case if you are hiring an attorney, you should be taking steps early on, such as gathering information and evidence. You can start building your claim early for better odds of having a seamless and successful lawsuit.
If you can, collect the following evidence and information on your own:
Police accident report
Photos from the crash scene
Witness statements
Truck inspection and repair reports
Driving logs
Electronic data, such as the truck's black box
Cargo logs
Doing some of the work yourself before hiring an attorney can lower the cost of your legal fees. It can also move your case along more quickly and build a stronger case by collecting evidence immediately after the crash. Ask your attorney if there's anything that you should be doing to help your case. However, you should never feel like you need to be working on your case when you would rather focus on healing.
Contact Our New Mexico Truck Accident Attorneys For a Free Consultation
A semi-truck accident can turn your life upside down. With help from an experienced and knowledgeable attorney in New Mexico, you can start to rebuild and recover. The Fine Law Firm has been representing semi-truck accident victims for many years. We have gone up against trucking companies and other powerful defendants on behalf of our clients and won. We are here for you during this difficult time. Ask all of these questions and more during your free case evaluation. Contact us online or call (505) 889-3463 today.