New Mexico 18-Wheeler Accident Attorney
Getting into an accident with an 18-wheeler or tractor-trailer in New Mexico can change your life in substantial ways. You or a loved one may struggle with severe injuries, expensive medical bills, property damage and lost wages. At The Fine Law Firm, our 18-wheeler accident attorneys help victims rebuild their lives and move forward after serious truck collisions. Contact us for a free case consultation today.
Why Choose The Fine Law Firm?
Our New Mexico truck accident lawyers are dedicated to this practice area. We have years of experience specifically handling accidents involving large trucks and common carriers.
We have a long track record of success. Our attorneys are prepared to go to trial, if necessary, to fight for optimal results for their clients. We have a 99 percent case success rate.
We operate on a contingency fee basis. This means you won't pay us anything to take your 18-wheeler accident case unless we secure a monetary award for your losses.
How Can Our New Mexico 18-Wheeler Accident Attorneys Help You?
Our New Mexico semi-truck accident lawyers have the resources and personnel to fight trucking companies (common carriers) and their insurance providers. Our attorneys can aggressively protect your rights and best interests as we handle your personal injury claim. We will pursue just compensation for you and your loved ones, even if this means taking your case to trial. We can hire 18-wheeler accident experts, return to the scene of the accident, reconstruct the crash, talk to your doctors and take other steps to pursue the case results that you deserve.
Unique Elements to Consider in a Truck Accident Case
Truck accident cases are more complex than typical car accident cases. This is why it is important to hire a truck accident law firm with experience in this area of the law. An 18-wheeler accident involves unique issues, such as:
Federal Motor Carrier Safety Administration: trucking companies and truck drivers must adhere to federal laws, rules and regulations.
Catastrophic injuries: the damage caused by an 18-wheeler accident is often severe and can be fatal for those in the smaller car.
Types of evidence: the truck's black box may be available to provide evidence, as well as trucking company employment and maintenance records.
The lawyers at The Fine Law Firm have a special focus in truck accident law. We understand how these cases work and what makes them unique. You can trust us to navigate all of the complicated aspects of your individual case for you.
What Types of Damages Can You Recover?
The damages, or financial compensation, that can be recovered after an 18-wheeler accident depends on the case. New Mexico law permits the recovery of both economic (tangible) and noneconomic (intangible) damages in a personal injury claim. Your financial recovery may include: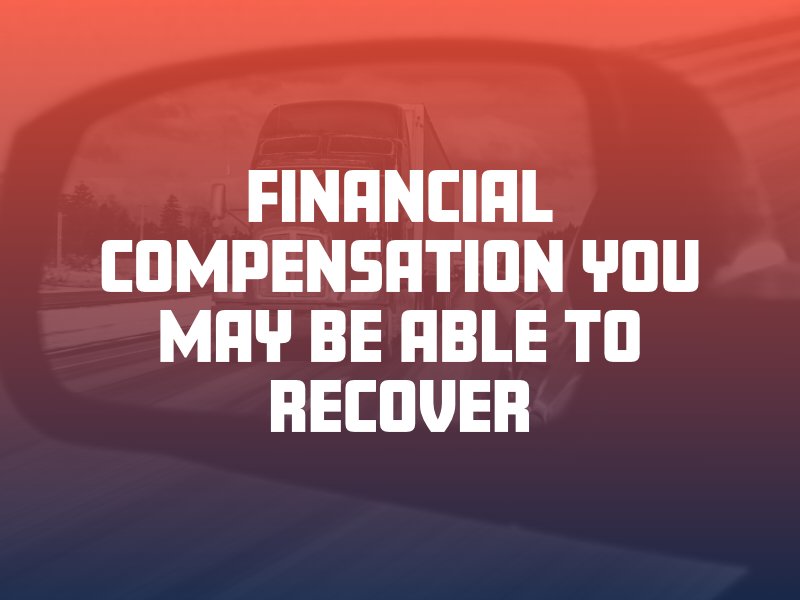 Hospital bills
Future estimated health care costs
Disability
Lost wages
Pain and suffering
Property damage
An insurance company may try to convince you to settle for less than your case is worth in the aftermath of a commercial truck accident. Discuss the value of your claim with an attorney you trust before accepting a settlement – especially if your injuries will require future medical care.
Contact a New Mexico 18-Wheeler Accident Lawyer Today
Trucking companies and semi-truck drivers are required to use extra care and follow federal rules to prevent traffic accidents. Unfortunately, they often break the law and put others in danger. If you or a loved one was recently injured in a crash involving an 18-wheeler, our New Mexico truck accident lawyers can help you with the recovery process. We will treat your case with the care and attention it deserves, helping you through this difficult time with personalized legal services.
Find out how we can help you during a free case consultation in New Mexico. Call (505) 889-3463 or contact us online and we will get back to you as soon as possible.